The CIMC Movement: Creating Positive Change for Native Communities
CIMC established the California Native Entrepreneur Opportunity Fund (CNEOF) as a development finance organization to promote financial independence and self-reliance for Native families, and in turn, strengthen tribal governments and their connection to Native culture.

Service Area:

CNEOF Service Areas are San Diego County and Sacramento County and those areas within a one hundred mile radius, within California.

Eligibility Requirements:

• Any documented Native American individual who wants to start-up a privately Native owned business or who has an existing business located within the CNEOF's service area.

Applicants must reside in CNEOF's service area.

• Documentation confirming status as a Native American is required.
• Successful completion of an entrepreneurial training program sanctioned by CNEOF (existing businesses are exempt)

Applicants who have completed the CIMC Native Entrepreneur Training Program may live outside the CNEOF's service area, but their business must be located in California.

A 'No FEE' Pre-Qualifying Application form is required from all potential Loan Applicants to determined eligibility.
Services:
Loan Fund

Description

Fees and Terms

Micro Loans:

$500 - $2,500

To fund the purchase of equipment, inventory or for working capital.

Fees: $50.00 upon submitting Loan Application

Terms: 6 months to 36 months. No balloon loans.

Mini Business Loans:

$2,501 to $25,000

To fund the purchase of equipment, inventory for working capital

*Loan amounts above $10,000 are not available at this time

Fees: $50.00 upon submitting Loan Application

Terms: Maximum term is 384 months for non-real estate loans. No balloon loans.
Technical Assistance:
• Business Plan Review and Development
• Accessing Your Credit Report / Credit Repair
• Financial Literacy
• Basic Bussiness Bookkeeping
• Local Workshops and Webinars provided in service areas as needed or requested.
(916) 920-0285 | (800) 640-2462 | TTY: (800) 748-5259 | FAX: (916) 641-6338
California Indian Manpower Consortium, Inc. (CIMC) is funded in part by the U.S. Department of Labor.
CIMC is an Equal Opportunity Employer/Program. Auxiliary aids and services are available upon request to individuals with disabilities.
For more information about CIMC events,
visit CIMC Upcoming Events Calendar.
---
Your generous contributions will help CIMC Create Positive Change for Native Communities

---
Join our Mailing List:

CIMC Condor Connection Newsletter Archive
Download: Newsletters (pdf)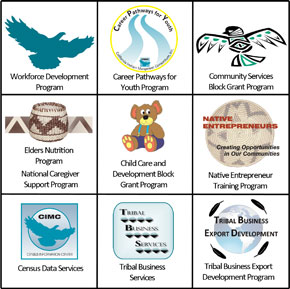 Career Pathways for Youth Program
National Caregiver Support Program
Community Services Block Grant Program
Child Care and Development Block Grant Program
Tribal Business Export Development Program