The CIMC Movement: Creating Positive Change for Native Communities
(specific tribes)

(specific tribes)

Other Programs and Projects...
June 19, 2021: 10:00 am - CIMC Sacramento Geographic Service Area Meeting - The Hotel at Black Oak Casino Resort, 19398 Tuolumne Road North, Tuolumne, CA
July 23, 2021: 3:00 pm - CIMC Board Committee Meetings - Pala Casino Spa and Resort, 11154 CA-76, Pala, CA
July 24, 2021; 8:00 am - CIMC Board of Directors Meeting - Pala Casino Spa and Resort, 11154 CA-76, Pala, CA
For more information about CIMC events, visit CIMC Upcoming Events Calendar.
CIMC Central Administrative Office - 738 North Market Boulevard, Sacramento, CA 95834
(916) 920-0285 | (800) 640-2462 | TTY: (800) 748-5259 | FAX: (916) 641-6338
California Indian Manpower Consortium, Inc. (CIMC) is funded in part by the U.S. Department of Labor.
CIMC is an Equal Opportunity Employer/Program. Auxiliary aids and services are available upon request to individuals with disabilities.
---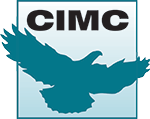 CIMC's Vision
As first Americans, we walk in the present with our eyes on the future and the past in our hearts.
We advocate pride in our cultural integrity. We honor the spirit that ensures continuity of the sacred circle.
Our team of caring professionals:
- Empowers Native Americans to achieve excellence
- Revitalizes our communities
- Embraces the challenges of the 21st century
---
CIMC awarded Califonia COVID-19 Community Health Project Grant
CIMC awarded Together Toward Health Grant
Illinois Governor appointed CIMC Staff Member to State Native Advisory Council
CIMC hosted 42nd Annual Membership Meeting (Photo Gallery)
CIMC Executive Director received Honorary Doctorate Degree
CIMC co-hosted Tribal Census Town Hall
CIMC represented at California Workforce Association Annual Conference
CIMC Youth Council participated in Census 2020 Virtual Youth Gathering
CIMC Elders Program provided Van to San Pasqual Elders Organization
CIMC CCDBG Program is supplying Technology Equipment to Participating Tribal Children
CIMC Executive Director to receive Honorary Doctorate Degree
CIMC Vice Chair re-appointed to Secretary of Labor's Advisory Council
Join our Mailing List:

CIMC Condor Connection Newsletter Archive
Download: Newsletters (pdf)